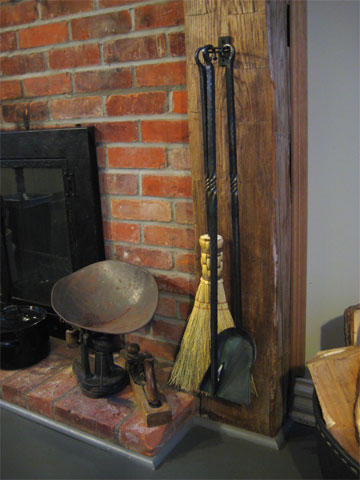 This is one of two different styles of tools that I sell here and on ebay. This set is made from 1/2" square stock that has hammer textured edges from top to bottom with a nice decorative twist in the middle of each tool. This is a very Traditional set. They'd be right at home in that "cabin in the woods". Feel free to contact me to commission something "special".
They are NEW, "hot" from the forge.
The 3 pc. set of tools is about 31" long, each set comes with a wall mounted hanger. They have a "traditional blacksmith" finish, of Linseed Oil-Turpentine-Bees wax. And the twist has brass highlights.
They were designed to go with these wrought iron andirons. BUY ALL you want .........I'll make more.
Available.....$125 plus shipping/handling