Edmiston Table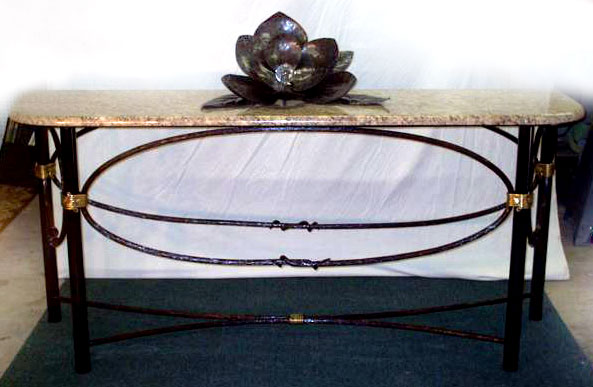 This table was commissioned and inspired by a small table and the rounded top of another table the client saw in a
portfolio when she came to visit the shop.
Details...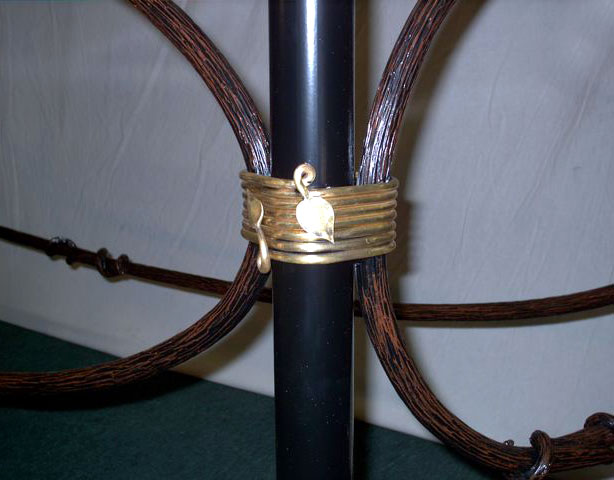 The table has a semi gloss black powder coated finish,
and the textured material has a walnut brown acrylic "dry brushed" tobring out the texture.